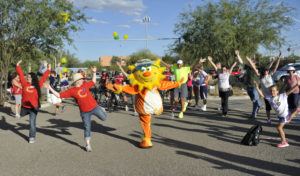 BE A SUCCESSFUL FUNDRAISER!
Whether you are planning to walk or not, you can still raise funds and donate. Attendance on the day of the Walk is not required. Check out some of the great tips below for building your team and requesting donations!
Tips for your Walk Team:
Give yourself and your team plenty of time to plan and execute your goal for the event (how many team members, how much money you want to raise, getting in shape to walk, etc.)
Set your goal amount and commit to it, announce it and plan every element of your fundraising campaign with this target in mind.
Enthusiastically convey the importance of our cause in everything you say and do in a way that will help your team members understand why they are walking. You can find great information on our website: Arizona Skin Cancer Institute.
Make your team more fun to join by picking a unique theme. Let your kids, pets and friends participate. Get creative and go beyond matching t-shirts!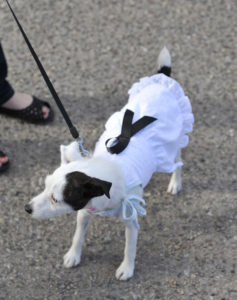 Know where the donations will go. The Melanoma Walk was created to honor and remember those touched by melanoma and to spread the word about skin cancer prevention in our community. Proceeds from the event will support melanoma research, community outreach, and education.
If you use Twitter, tweet as you add new team members and donations to keep the excitement building.
Remember that asking for a donation is a way of inviting peers to join with you to support a cause you believe in.
You can also register and be a team of one or two and STILL raise funds!